Early in this whole rebuilding process, I knew we would need to know exactly where our property lines were.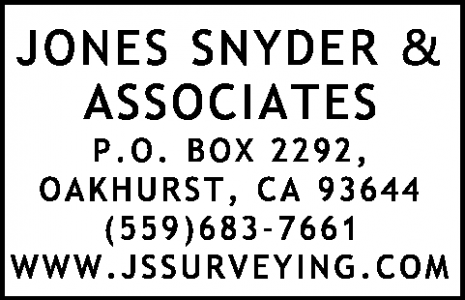 In the 3rd week of September I contacted Jones Snyder & Assoc by email to schedule an appointment.  Nick told me they would need about a month's lead time to do the survey, which was fine.  I gave them the go-ahead.
By late October I still hadn't seen or heard from Nick, and had noticed that I could really use those boundary stakes.  I had talked with several contractors using approximates, but we really needed exact on-the-ground locations before they could start doing any serious clearing or grading work.
I checked in with Jones & Snyder again to see where we were in their schedule. They said they would be on site the next Monday. By the following Friday (November 3rd) we had our stakes in the ground and a large set of digital files available in a Dropbox folder.  Perfect!
An unexpected bonus was that they had recently (2016?) acquired an Unmanned Aerial Vehicle (i.e. a "drone").  They had used it to accurately photograph the landscape from above and then included the full, high-resolution (146 Megabytes at 1 pixel per inch) TIFF image along with their survey drawing.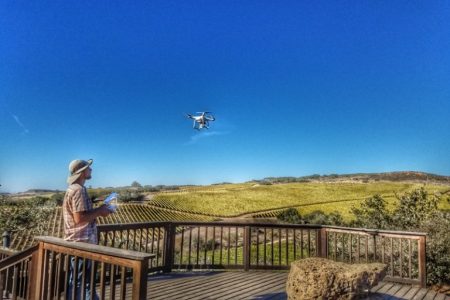 Coming from surveyors of course, the image from the drone is an orthographic projection — meaning that the image will accurately map onto 2 dimensional drawings. As an example of how useful this is, they also included a lower resolution version of the image combined with the survey drawing in a convenient PDF format (this file is only 3.8 Mbytes).
I've now imported both the boundary drawing as well as the drone image as separate layers into my AutoCad drawings of the property.  This allows me to easily view or hide the orthographic image as I experiment in AutoCad with structure or landscape modifications.  It is immensely helpful for adding that extra bit of "ground truth" to any wild idea I may get.
But what is also notable to me about the drone image is how clearly it shows the contrast between the areas that burned and those that did not.  You can see exactly how the fire narrowly avoided the Trestlewood Chalet and our neighbor's house to the north, and yet totally engulfed the area surrounding the Logger's Retreat.  Even in the low-resolution PDF image you can still clearly see the driveway, downed trees, newly-exposed boulders and the barren fire-swept hillsides.  In the middle of it all, below the bare spot where the house once stood, there is the old picnic area with its fire ring and picnic table, essentially untouched by the inferno that had surrounded them.
Count me as a satisfied customer. Now I'm wondering what it would cost to have Jones & Snyder come out again, just to take an updated drone image (or two).  Stay tuned!